Charge EVs faster for more electric miles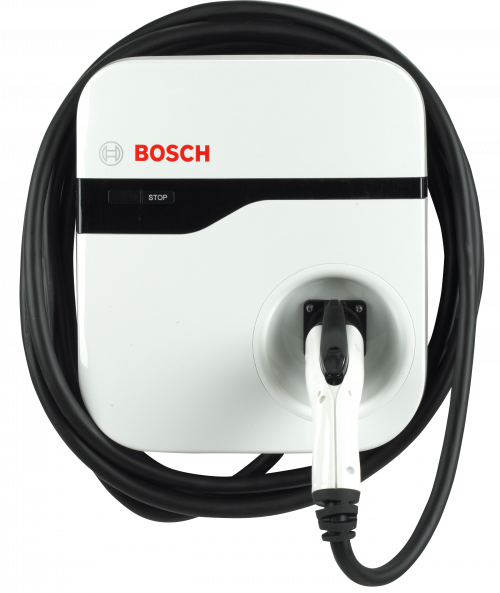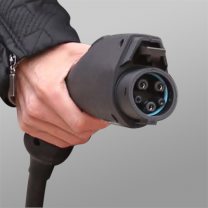 Will it be compatible?
Yes, your charging station will charge any vehicle meeting the SAE J1772 standard, used by most electric vehicles in North America.
Charge EVs faster for more electric miles
Charging RedefinedThe Bosch EV200 series is the manufacturer-recommended Level 2 240V charging stations for multiple electric vehicle manufacturers in North America. Bosch EV200 chargers are available in multiple power output and charging cable length options to meet your charging needs. A minimalist, compact design and user-friendly operation easily integrate to your home. InstallationBosch recommends working with an experienced electrician to install your new charging station. Looking for an electrician? Visit the Bosch installer map for a recommendation.Ask your electrician to install a 40-amp breaker (20-Amp for the 16A EV210) wire and conduit, needed to install a charging station. Once your electrician finishes you'll be ready for charging.The EV200 series is designed to be hardwired only.Charge AnywhereThe charging stations are built to exceed NEMA 3R standards, making it weather-resistant and suitable for indoor or outdoor installation. It will safely charge in rain, snow, sleet and ice or in the comfort of your garage.Control Your ChargeUse your vehicle infotainment system or your vehicle's app to set delayed charging, view vehicle battery and charging status and manage your charging station.Call 844-317-9525 to order.